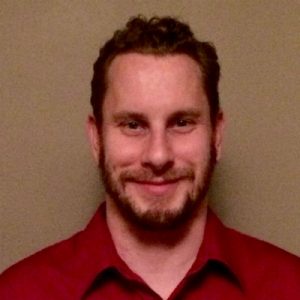 Chris Wilson, PhD, LMFT, MFT, MEd, CHES
Christopher Wilson, LMFT, MFT, MEd, CHES is a license psychotherapist who specializes in LGBTQ issues, sexuality issues, couples, and families. Mr. Wilson is presently a Doctoral Candidate at Widener University completing his PhD. Mr. Wilson received his Masters of Education in Human Sexuality with a focus on clinical sex therapy from Widener University. He received his Master of Family Therapy from Thomas Jefferson University with a concentration in sex therapy. Mr. Wilson also holds a Bachelor of Science in Health Promotion and Education with a concentration in Adolescent Health and a Bachelor Arts in Speech Communication from Oregon State University. He is a Certified Health Education Specialist and was formerly a Certified Personal Trainer.
Mr. Wilson uses a combination of clinical models when working with couples, family and individuals including: Structural Family Therapy, Narrative Therapy, Emotion Focused Therapy, Cognitive Behavioral Therapy and Internal Family Systems model. He believes that therapy is a collaborative process between therapist and client in which client determines desired goals and the therapist helps the client to reach those goals. He prides himself on being an empathetic client centered therapist. Mr. Wilson prides himself on working in a sociocultural aware manner, in that he reviews family and interpersonal relationships, sociocultural values, and outside influences on the well-being of the client. Mr. Wilson often uses humor, vignettes, and education on psychological and relational matters as part of the treatment process.
Mr. Wilson is a member of the American Association of Sexual Educators, Counselors and Therapist (AASECT). Mr. Wilson has worked in a variety of settings, including outpatient, intensive outpatient, family based, and residential programs. He has served in consultation to other clinicians regarding sexuality, LGBTQ, psychosexual developmental and family based issues. He has extensively worked within the LGBTQ community and has provided training for those working with the LGTQ community. Mr. Wilson has guest lectured at Temple University, Montgomery County Community College and La Salle University. He is a native Oregonian and brings his combined experience of living on the west and east coast to his clinical work.
Hours
Appointments in the Media office, Mondays from 9a – 9p