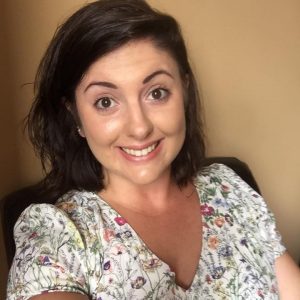 Colby Agostinelli, MFT
Colby graduated
 from Thomas Jefferson University's Couple and Family Therapy Program with a specialization in Sex Therapy. Colby prides herself on being systemically focused and culturally competent and is versed on a wide range of human sexuality issues and topics. Some of her special interests include:
Couples Communication
Family Communication
Polyamory
Kink & BDSM
LGBTQA+
Infidelity
Grief & Loss
Divorce & Separation
Parenting
Parent-child relationships
Sexual Dysfunction
Low Intimacy
Sexual Addiction
Finding the right therapist can be challenging. 
Colby
 believes that good therapy relies on a strong alliance between client and therapist. 
Colby
 is a warm, open therapist who implements empathic listening, strength based techniques, and encourages vulnerability and forging connection in her work with clients.
Colby
 also offers animal assisted therapy to select clients with her certified therapy dog, Russell. Studies have shown that integrating pet therapy into psychotherapy can have calming effects on humans and relieve tension and anxiety. Please let 
Colby know
 if you are interested in utilizing Russell in your sessions.
Twitter: @ColbyMFT