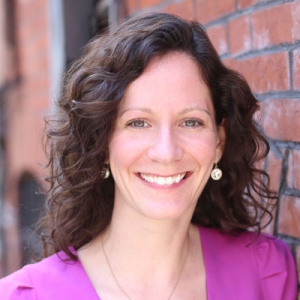 Marram Plapp, MA
View of Counseling
I view counseling as a process in which I accompany you on a profound journey of healing and growth. As your therapist I feel honored to be a part of this journey. I offer who I am as a person to hold a space of safety and trust for you to dive into the depths of your being and catalyze the type of transformation you long for and seek.
In our sessions together I meet you wherever you are with whatever challenges you are encountering in your life that bring you into therapy at this time. In every session I focus on truly connecting with you, and being with you with what arises for you moment to moment. I use the nature of who I am—compassion, non-judgment, acceptance, openness, intuitiveness, awareness, being, and presence—so you feel seen, heard, and understood. Through giving my presence, making an attentive and heartfelt connection, and being with you in the moment I guide you in a process of exploring your struggles in order to gain insight into the causes and manifest change. As your therapist my intention during this process is to be honest with you from a neutral and outside perspective, and share the patterns I see emerging from our sessions that may be contributing to the issues you are working to overcome.
Spiritual View of Counseling
I view counseling as a spiritual practice. In essence I view it as a means of evolving consciousness individually and universally. With the intention of counseling as spiritual practice we may engage in your therapy together with a focus on illuminating truth, and discerning truth from falsehood and illusion. Aligning with falsehood and illusion results in mental, emotional, and behavioral imbalance and disharmony that covers up who you are. Aligning with truth restores mental, emotional, and behavioral balance and harmony that uncovers and reveals who you really are, and brings you back to yourself.
Approach to Counseling
My approach to counseling is collaborative to best serve your unique needs and identity. We co-create your therapeutic experience together whether it is a fluid and organic process, a structured process with homework assignments between sessions, or some combination of the two. We can design your sessions to take the form of talk therapy, a different form outside the realm of traditional talk therapy, or a form that blends both of these.
My approach to counseling is mind-heart-body-spirit centered. It is holistic because I incorporate practices like meditation, mindfulness, body-awareness, movement, creativity, yogic philosophy, and take into account the human energy body and systems. I find that sometimes therapy on it's own isn't enough, and other western, eastern, traditional, and non-traditional healing modalities may need to be integrated.
My approach to counseling is eclectic. As an eclectic therapist I do not adhere to one specific theoretical orientation, but give myself permission to draw from them all as needed in order to guide you on your journey of healing and growth. In my opinion, every respected counseling theory offers sparks of wisdom that help to restore well-being. When they are applied collectively they offer an abundance of wisdom that forges a powerful potential for change. I also feel that eclecticism allows me to best respond to what's arising for you in the present moment during sessions. My eclectic approach is heavily rooted in mindfulness, but it also emphasizes the following theories:
Adlerian

Analytical Psychology/Jungian

Art Therapy

Behavioral Therapies

Cognitive Therapies

Dialectical Behavior Therapy (DBT)

Emotion Focused Therapy

Existential

Family Systems

Feminist

Gestalt

Movement Therapy

Narrative Therapy

Person-Centered/

Rogerian

Positive Psychology

Psychodynamic

Reality Therapy

Solution Focused Therapy

Somatic Psychology

Transpersonal

And more.
Integration of Personal & Professional Life
It is very important to me that my professional and personal life are integrated. I believe that part of being a good therapist means that I know what it's like to be in counseling, and can relate to your experience in this way. Part of my commitment to being a good therapist is being devoted to my own journey of healing, growth, and spiritual metamorphosis through meditation, yoga, and counseling so I am the best therapist I can be. I wouldn't encourage you to do any work in counseling that I haven't done myself, or that I wouldn't be open and willing to encourage myself to do.
Specializations
Individuals and couples initiate therapy with me for a variety of reasons. My education and training lays the foundation for me specializing in the following:
Individual, relational, and sex therapy

.

S

exual trauma and counseling survivors of sexual assault and abuse.

Many i

ssues with sexual functioning

such as

low sexual desire

.

Female ejaculation education

.

Mi

ndfulness meditation

practice & instruction

.

S

pirituality within the contex

t of Transpersonal P

sychology. I offer counseling to

people undergoing all types of spiritual awakenings, especially through

Kundalini

, which requires important modifications to the counseling process and unique support for this alchemical transformation.
However, the breadth of my work as a counselor is far reaching and encompasses an array of issues including depression; anxiety; life transitions; self-esteem; attachment; assertiveness; loneliness and isolation; grief and loss; identity; breakups and heartbreak; meaninglessness and purposelessness; dreaming; improving communication; resolving conflict; increasing intimacy and connection; walking an unconventional life path (examples–choosing not to have kids, choosing to be single, choosing to be unmarried, choosing a spiritual life, etc.); emotional regulation; negative thinking and overwhelming thoughts; negative emotions and overwhelming emotions; increasing positives such as gratitude, acceptance, peace, happiness, non-judgment, empathy, forgiveness, compassion; reducing negatives such as judgment and criticism, shame, blame, guilt, and anger; and many more.
Education & Training
I obtained my Master of Arts degree in Counseling Psychology from Prescott College in Prescott, AZ. I am a proud member of the American Counseling Association (ACA) and the American Association of Sexuality Educators, Counselors, and Therapists (AASECT). In graduate school I conducted my thesis research on female orgasm. In my thesis research I studied women's experiences of the sexual relationship at the age of onset of female ejaculation. In graduate school I also interned at a rape crisis center counseling survivors of sexual assault and abuse. I attained post-graduate training in sex therapy by completing the Sex Therapy Program at Council for Relationships, which is AASECT certified.
For more information about my practice visit marramplapp.com.
Rates
Fees ranging from $90-100